23/05/22 Mr Doodle!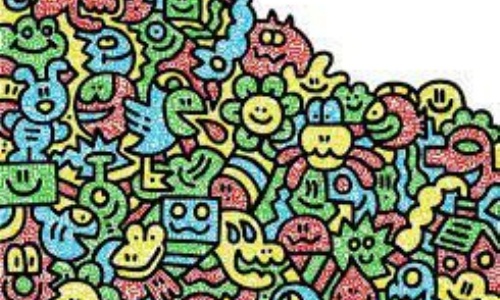 Step into the world of Mr Doodle with Year 5...
This week, year 5 have been learning about a local artist - Mr Doodle. Born in Kent he is now a famous artist. His work sells for millions of pounds.
We have learnt about his life and his journey into art, using this information to write biographies about him.
Mr Doodle has spent years perfecting his craft. He has developed his own unique style - it looks like squiggles and doodles.
Facts About Mr Doodle
Mr Doodle's real name is Sam Cox.
He was born in Kent, UK, in 1994.
He studied illustration at the University of the West of England in Bristol.
As a child he was a compulsive doodler, and he covered his school books with his artwork. He was inspired by the Crash Bandicoot video games and the cartoon Wacky Races.
Mr Doodle usually wears clothes decorated with his own doodle artwork.
He often works for 15 hours each day. Some of this time is spent drawing, but he also films, makes animations and responds to emails.
His work is mainly black line work on white backgrounds, and his distinctive, busy 'graffiti spaghetti' style, including cartoony characters, objects and symbols, seems to spread across like a 'developing drawing virus'.
We worked very hard to try and emulate the process he takes when doodling. We have had great fun and even included a few doodles with a royal theme to celebrate the Queen's Jubilee! What do you think of our 'Mr Doodle Inspired' artwork?