Nursery Easter Bonnet Parade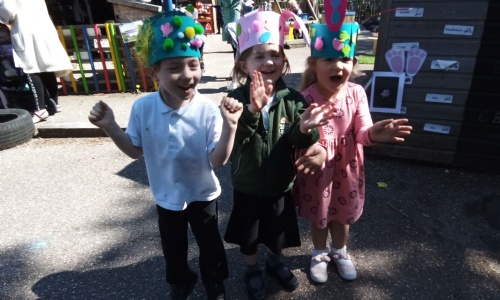 This week our Nursery children took part in an Easter Bonnet Parade.
All of the children made a bonnet and absolutely loved walking round wearing them to show their grownups. Afterwards they participated in some Easter crafts and an egg hunt. Thank you to all the parents who came to watch and we hope you had as much fun as we did.
Look through the pictures below to see how much fun we all had!