Year 6 PGL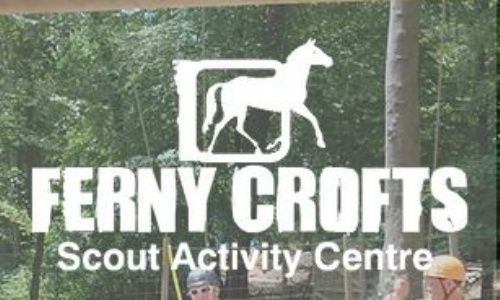 Take a look at what a fun filled week Year 6 had at Ferny Crofts.
On Monday 5th June, 43 pupils from Year 6 and 5 adults left school for a fun filled week in the New Forest. They arrived at Ferny Croft Scout and Activity Centre just after 12. They were quickly shown the two lodges that they would call home for the next 4 nights. Shortly after 1pm the instructors came and met the different groups and the week of activities began. Throughout the week the children were able to take part in many activities including Leap of Faith, Gladiator Challenge, Crate Stack, Wobbly Pole, Cryptic Challenge, Picture Trail, Back Woods Cooking, Shelter Building and Raft Building ( a favourite of Mr Hadfields after he ended up wading in to recover a pair of dropped spectacles.) Throughout the week the children faced many fears and really challenged themselves. They also showed that they could work fabulously as a team and showed great support for each other. The children enjoyed a hearty breakfast each morning, a packed lunch and a cooked evening meal and throughout the day made pit stops between activities to refuel. Without a doubt the children - and adults- had a thoroughly amazing time and created memories that will last for many years.
Take a look at some of the pictures from our fabulous week!