Year 1 Carnival Time!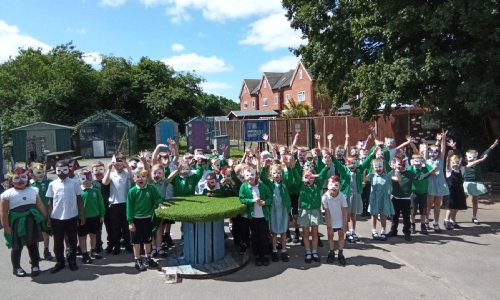 Year 1 have used skills and knowledge from Art & Design, Design Technology & Music to create their very own CARNIVAL!
Year 1 have been exploring how to use a range of materials and tools to cut and shape. We built structures and choose the best colours as we created 3-D models of carnival floats. We danced to Latin Carnival music, decorated masks, learnt about carnivals that take place around the world. We used maps to help us locate where famous carnivals happen.
The children chose their theme and worked together amazingly well in their groups to construct their floats. We were really lucky to have some Year 5 children come and help us too, so we were able to work with children who already have the skills and knowledge that we were learning. It was a fun day!